Wednesday, 24 June 2015 –
But the triumph over the South American powerhouse had special significance for some senior members of Alen Stajcic's squad.
Veteran players like goal-keeper Melissa Barbieri and co-captains Lisa De Vanna and Claire Polkinghorne have been stalwarts of the Australian side for the last decade.
Despite being involved in numerous World Cup campaigns, it was the first time they had won a knockout-phase match at the tournament.
And De Vanna revealed they let their emotions out in the wake of their memorable 1-0 win over Brazil on Monday morning (AEST).
image: http://images.performgroup.com/di/library/FFA_Matildas/cb/fc/kyah-simon-and-lisa-de-vanna-celebrate-giving-the-matildas-the-lead-against-brazil_1673u12fh02bs16chi3rgrn2m0.jpg?t=400155470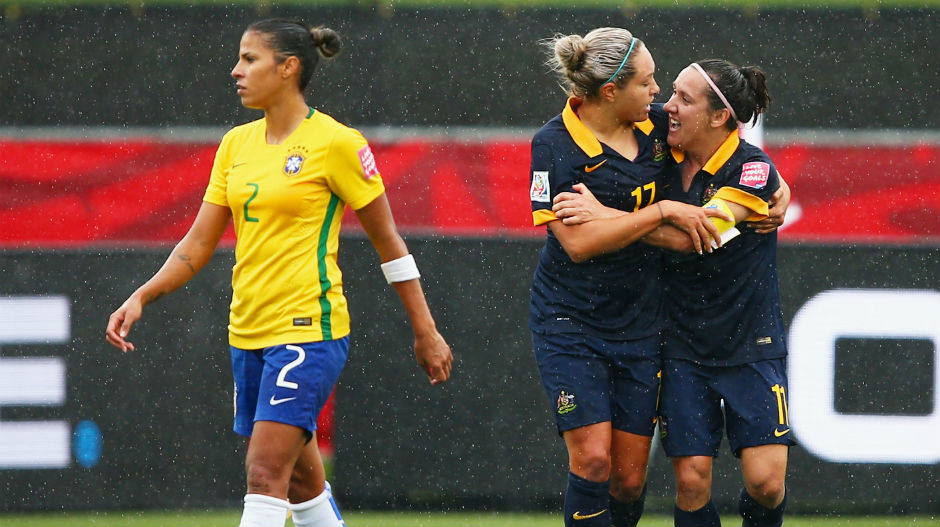 "I was crying, [Barbieri] was crying, Polks [Polkinghorne] as well. We've been to three or four World Cups and we were so emotional because it's something we've never achieved and it's always been so close," De Vanna told Fairfax Media.
GALLERY: Matildas make history in Moncton
"I'm just so proud to be an Australian and so proud to lead the country out. This is what the girls have worked so hard for, so the credit is to them.
"I'm going from highs to lows and everyone was dancing in the change room and I'm crying in the change room. You can tell the difference between the youth and the old.
"You think of your whole career and you get so caught up in the emotions of it. Yes, I have goals just like everyone else and my goal is to take this team as far as it can [go].
"This is a stepping stone and being a co-captain, to be part of that, that's something nobody can ever take back and that's a lifetime for me. I'm just super happy to lead these girls."
image: http://images.performgroup.com/di/library/FFA_Matildas/8f/23/the-matildas-camp-celebrate-following-their-1-0-win-over-brazil_1xxq2surh1zkz1brkommd1cr2r.jpg?t=402208830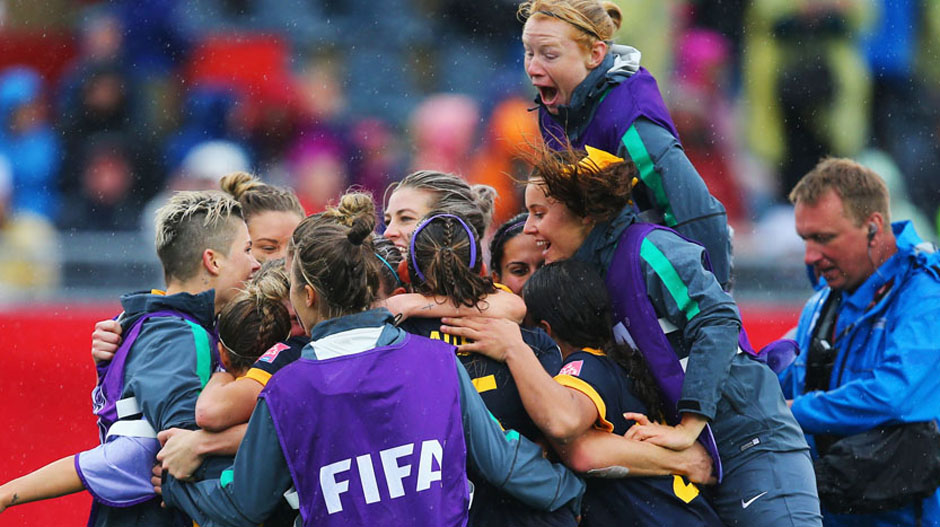 De Vanna has been a major player for the Matildas over the last decade but has taken on more responsibility since being appointed as a co-captain under Stajcic.
And the Melbourne Victory attacker is leading by example for her young teammates in Canada, netting two crucial goals for the tournament despite an ongoing ankle complaint.
Stajcic: We're not finished yet
The 30-year-old has built a reputation throughout her career as a ruthless striker who will do whatever it takes to win matches and score goals.
While she doesn't shy away from that tag, De Vanna says there's much more to her than the fire and brimstone we see on the pitch.
"Everyone's got this [bad] perspective of me but I'm actually a really nice girl. I'm a really sensitive person who really cares about people," De Vanna told www.footballaustralia.com.au.
"I might kick people on the field…once I cross the line I'm an animal, I want to win but it doesn't dictate the way I am as a person.
image: http://images.performgroup.com/di/library/FFA_Matildas/cf/58/the-westfield-matildas-celebrate-lisa-de-vannas-first-half-equaliser_1prare88rhqp11raf02cak5yab.jpg?t=-433964659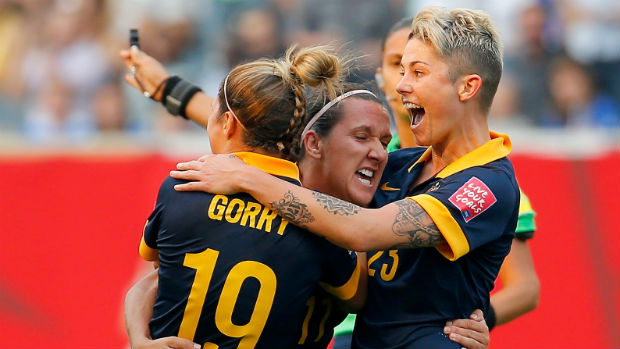 "If that was the case I wouldn't be in the leadership group like I am now. A lot of people have said that what people have said about me is totally different to real life because I am very caring person.
"I'm a very family orientated person. People probably think I like to party but I'm not that type of person.
"I like to spend time with family. When I head back to Perth I try to catch up with the people that mean a lot to me, my nieces and that. It's all about family."

Reference: www.matildas.footballaustralia.com.au/article/de-vanna-reveling-in-matildas-success/1w6dbn7yh4bppzv3dqqj22dah#GvUJqCGDrtEgb5Ox.99